Do you need inspiration for your next date, your birthday dinner with friends or your business lunch? Discover the culinary specialties of certain cities with EXBERLINER.
Baret: paradise above the Humboldt
When was the last time you hung out at a museum restaurant? Even when the food is good — like at Beba, the Israeli deli at Martin-Gropius-Bau, or the cafe at Hamburger Bahnhof when Sarah Wiener was in charge — it's usually little more than a way to rest legs after exposure and refueling for the return trip.
Not so with Baret, the new lunch and dinner spot perched atop the Humboldt Forum. Led by a young team consisting of the ex-manager of the scene-y Long March Canteen in Kreuzberg and the ex-chef of the Cantina of the Bar Tausend, accessible by an accessible lift without having to cross the bowels of a Forum's blinding beige, Baret would prefer to avoid the "museum restaurant" label altogether. Rather, it's a chic, modern rooftop bar and restaurant that happens to be attached to a 700 million euro eyesore filled with ill-gotten colonial artifacts.
Baret Berlin Schloßplatz, 10178 Berlin, Wed-Mon 12:00-24:00
Two Trick Pony
Our favorite AM newcomer, along with all the others, has to be TWO TRICK PONY. True to its name, the Anglo-Irish-South African coffeehouse survived the crown by pulling off a double act. Bergmannkiez first met owners Jason Starmer and Gary Young through their take-out storefront, where they sold portable comfort food like pies, meat and veggie sausage rolls, and terrifically moist cakes; When table service resumed, they switched to their original concept of big, bold brunch dishes: scrambled eggs and fermented chili oil, grilled cheese with pickled pineapple, a hearty full English with back bacon from Sausage Man. Through it all, their relentless friendliness kept regulars coming back for more, even when word of the place spread far beyond Kreuzberg.
Two Trick Pony Bergmannstr. 52, Kreuzberg, Wed-Sun 10-16, (kitchen 10-15:30)
Babba Chu: Chinese cuisine, NYC style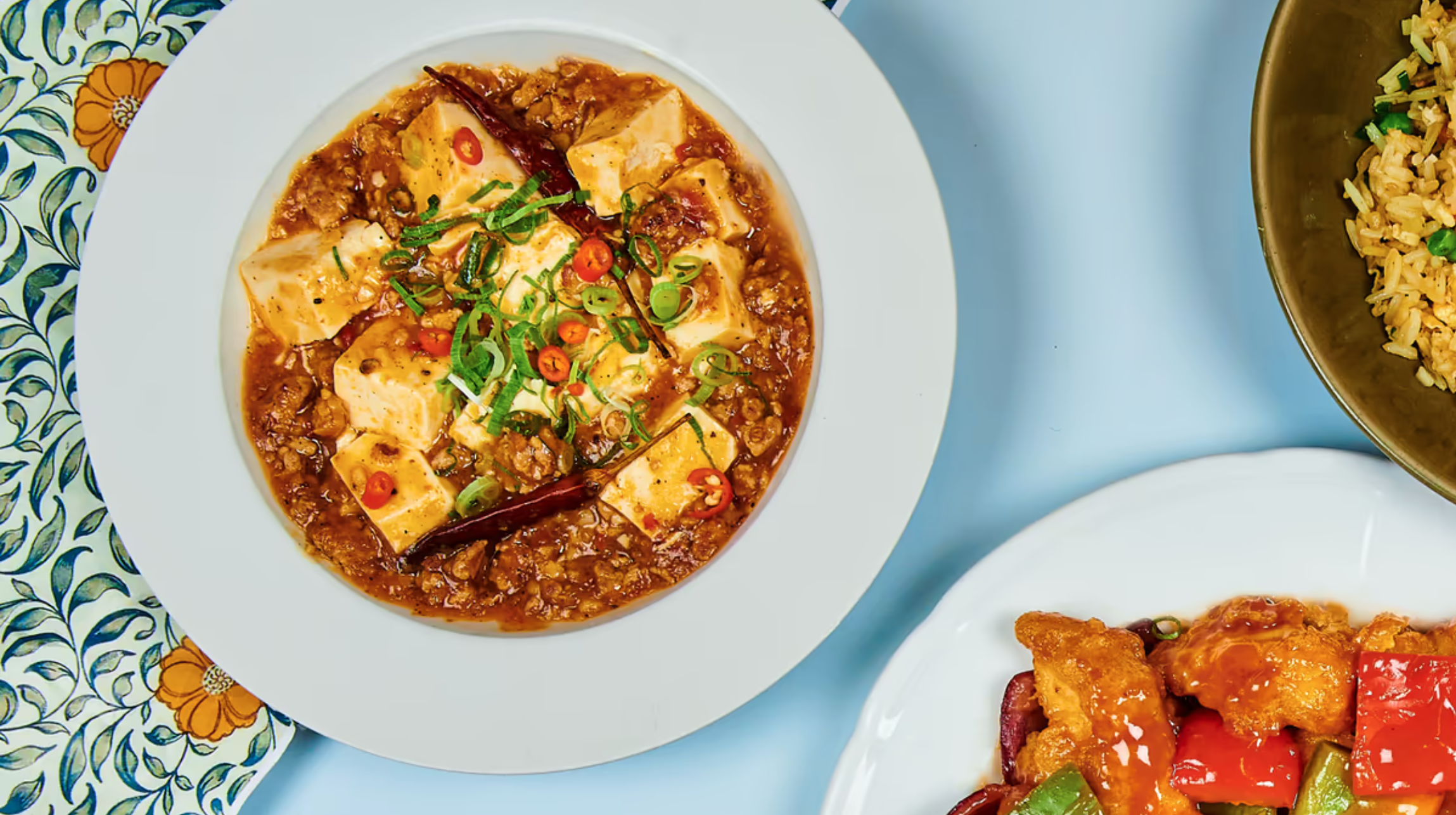 As I lost myself in memories of shopping mall food court visits and trips to Chinatown, my Dutch dining companion came away completely impressed, labeling the €34 meal "a notch above Asia Box and highlighting the niche appeal of this culinary genre. Is there enough friends (and the Germans eager to demonstrate that they went to New York) to keep Babba Chu in business? I suppose so. But they shouldn't forget to explore Berlin's real Chinese restaurant scene while they're there. More on that next week.
Babba Chu August str. 11, take-out or delivery via Wolt (Mitte only), Wed-Sun 5:30-9:30pm