UT has become a long-standing source of international opportunities, giving students the chance to explore the world around them and reach beyond the borders of Knoxville. From June 10 to July 1 this summer, UT is once again offering a unique trip to Accra, Ghana.
The faculty-led program will be led by UT Africana Studies Professor Amadou Sall. Since 2005, Sall has organized numerous study abroad trips to Dakar, the capital of Senegal, Cape Town, the capital of South Africa and Accra, the capital of Ghana.
With her Fulani heritage and her place of origin in West Africa, Sall felt a close connection to Ghana and thought experiential learning would best help students foster open-mindedness. and learn the vast and impactful history of Ghana.
"I chose Ghana because most enslaved Africans came to the Americas via the Ashanti Kingdom, now Ghana," Sall said. "Visiting the forts gives students a better understanding of the magnitude of the transatlantic slave trade and this sad history of mankind."
Through this study abroad program, students experience first-hand important cultural practices and remnants of Ghana's complex history. Through guided tours, students visited music and craft workshops, historic slave sites such as Cape Coast Castle, and cultural arts centers.
Not only did UT students learn about Ghana's past and customs, but they also had the opportunity to visit Ghana's beautiful natural landscapes, including treks to Ghana's highest mountain, walks through the canopy, visits to botanical gardens and visits to Moe National Park in West Africa.
Students immersed themselves further in Ghanaian life through service-learning and volunteering opportunities. In previous years, Sall and his students have painted classrooms, repaired floors and helped Ghanaian citizens build a new library and computer lab.
Corey Hodge, a UT alumnus and former student of Interdisciplinary Studies, studied abroad in Ghana in 2012. To this day, Hodge looks back on his experience as an incredibly upsetting, culturally awakening and humbling journey.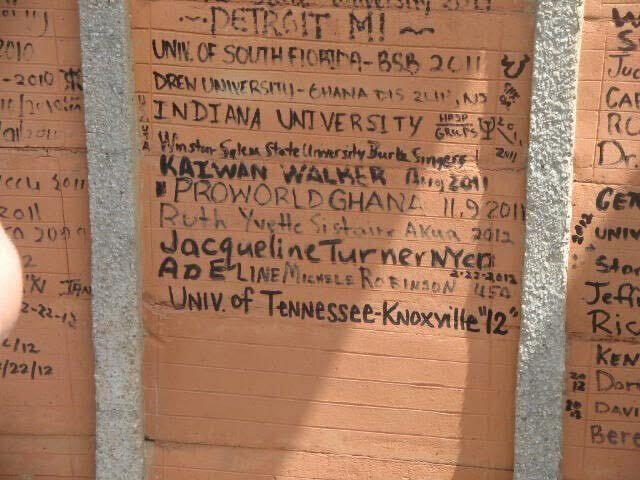 "Modern media always portrays the worst aspects of Africa, pushing the idea that its whole continent is nothing but poverty-stricken and 'needs our help,'" Hodge said. "But in reality, there is a whole sophisticated culture of happy, fulfilled people."
Hodge recounted a time when he and his classmates were visiting the local market and noticed the lack of workplace competition they were so used to at home. Instead, he saw vendors trading with each other and helping each other sell their crafts.
"These experiences have been so eye opening and disconcerting to me because we live in such a 'sell first, earn first' mindset in America whereas in Ghana I saw such a sense of community and collectivism," Hodge said. "I would highly recommend studying somewhere so culturally different from what you're used to, because that's where your mind really starts to open and that's where you really learn."
Kwambe Bullard, also a student of interdisciplinary studies with a concentration in African studies, plans to study abroad for the first time in Accra this summer.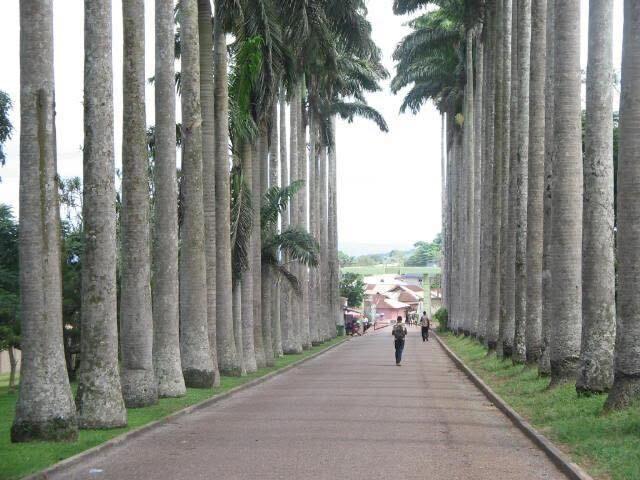 Growing up in predominantly black schools including Green Magnet Elementary, Vine Middle and Austin-East Magnet High, Bullard had years of experience playing the Dunun, a string-tuned West African cylindrical drum with a skin of rawhide on the extremities, which originally sparked his interest in West African culture.
Over the years, Bullard's appreciation has grown as he now studies the African diaspora and works at the Beck Cultural Exchange Center.
"I want to experience the whole of West African culture and gain a better understanding of the transatlantic slave trade without an Americanized lens, which is why Ghana will be the perfect destination for me to learn about the complex issues facing the African nation. faces while enjoying a rich social experience," said Bullard.
Regardless of where one may choose to study, whether on campus or off, UT's study abroad program provides students with many opportunities to experience the vast world around them. Sall and his students believe that Ghana in particular, with its vibrant history and community, will give students the chance to learn and appreciate other cultures while actively nurturing their wanderlust.
Source link